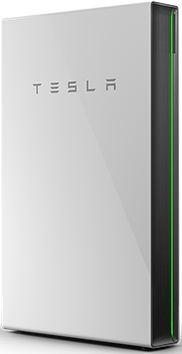 The Vermont Public Utilities Commission recently approved an expansion of the Tesla Powerwall Bring Your Own Device Program run by Green Mountain Power.
"The BYOD program offers customers up to $10,500 in upfront incentives to purchase their own batteries through local installers. The program is set to support at least 500 customers annually, until the 5 MW yearly storage cap is reached." ( pv-magazine)
Energy Storage provides homeowners with resilience and peace of mind in the face of power outages. As climate change increases the severity of storms, power outages will become more likely to occur. Energy storage also helps solve the intermittency issue with renewable energy. Solar power generated during the day can be dispatched at night.
We covered the initial installment of this program last summer in our roundup of Solar plus storage programs and policies for northeastern states.
It is great to see more support and expansion of this program. According to Green Mountain Power, the program will save customers millions of dollars.
Schedule a call with us here to see how we can work together: