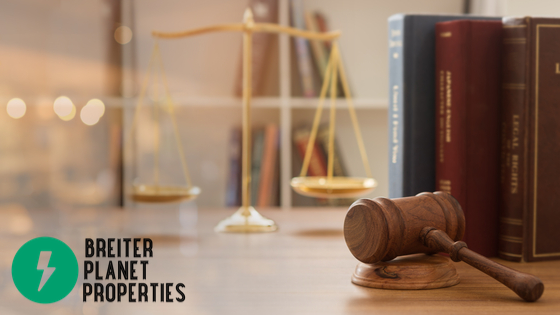 On the morning of Tuesday, October 8th, the fifth of six stakeholder sessions was put on by MassCEC and DOER. This session focused on building resilience in the face of worsening storms and weather patterns and the role that energy storage plays in that resilience. There were two panels that presented and gave insight into what the resilience and energy storage aspects of our grid look like today.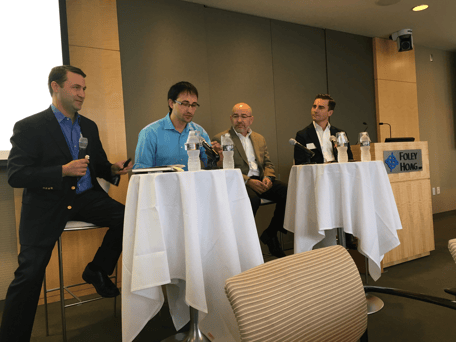 The first panel included Alex Pina, from the Technical Staff and Energy Systems Group of MIT Labs; Steven Casey, the Manager of Strategic Planning from Eversource; and Christopher Rauscher, Director of Policy and Storage Market Strategy at Sunrun.
Each panelist described how energy storage plays a role in their day to day work lives. Pina works closely with the Department of Defense, and described how the needs of the DOD are mission specific. Sometimes they are looking at a mission needing four hours of energy, sometimes it is fourteen hours. In each unique scenario, however, the team is able to make something work.
Steven Casey explained how at Eversource, all employees are part of their emergency response team. When a natural disaster strikes, no matter what your title is at Eversource, you are sent to help the affected communities recover. By learning through these first hand experiences, Eversource employees understand the importance of energy resilience. Steve described a project that Eversource is working on in Provincetown, MA. The plan is to install a 25 MW / 38 hour lithium-ion battery in Provincetown. The beautiful town on the end of the cape has a front row seat to the increased severity of storms brought about by climate change. This storage option will bring energy resilience to Provincetown. While it will be a costly endeavor ($40 million) it will avoid the headache of constructing transmission lines through the Cape Cod National Seashore. As the storms get worse and beat down on Provincetown and other towns along Cape Cod, energy reliability and resilience projects like this, will become more necessary!
Chris Rauscher of Sunrun was the third member of the panel. He described how in California, when the climate conditions are primed for fires, the utilities put shutoffs in place. That way, if a tree were to fall on a powerline, fires would be avoided since the power lines would not be live. This is a perfect opportunity for solar plus storage to step in and take care of household energy needs while the utility is out of commission. As climate change worsens and exacerbates wildfire conditions, solutions like solar plus storage will become more and more necessary. We outlined the PG&E shutoffs from last week here.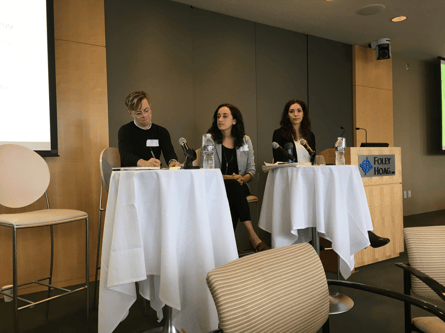 The second panel included Amy Mcguire of Massachusetts Department of Energy Resources, Mia Mansfield of the Executive Office of Energy and Environmental Affairs, and Ariel Horowitz of the Massachusetts Clean Energy Center. This panel was mostly focused on policy, and as we know in the renewable energy industry, policy is one of the main catalysts for the development of projects.
Mia Mansfield described the MVP action Grant. The Municipality Vulnerability Preparedness Action Grant is one of the main policies driving resilience in Massachusetts. This grant offers monetary resources to municipalities that are actively pursuing plans and actions to combat the impact from climate change. There are many different project types for the MVP action grant. Here are some of the programs that I found most interesting:
Subsidized Low Income Housing Resilience Strategies— Investments in resiliency measures for affordable housing to protect vulnerable populations that may not have the resources to recover from an extreme climate event.
Redesigns and Retrofits – Engineering and construction projects to redesign, plan, or retrofit vulnerable community facilities and infrastructure (e.g., wastewater treatment plants, culverts, and critical municipal roadways/evacuation routes) to function over the life of the infrastructure given projected climate change impacts.
Energy Resilience Strategies — Projects that incorporate clean energy generation and that are paired with resilience enabling technology to maintain electrical and/or heating and cooling services at critical facilities.
For more information on the MVP action grant click: here.
Ariel Horrowitz of MassCEC, described some of the questions and challenges her organization faces while working to develop energy resilience policies. How do you make resilience widespread, but also cheap? How do we build a roadmap to test the economics of these projects?
The ACES program may be the answer to some of these questions. ACES stands for Advancing Commonwealth Energy Storage. MassCEC and the DOER teamed up to announce an award of "20 million dollars to support 26 energy storage projects throughout the Commonwealth." (Source) The goal for these projects is to provide a framework for use cases and business models for the future implementation of storage technologies. Where these projects are successful, they will pave a path for smoother deployment of future storage projects. Where they are not successful, they will be examples to learn from.
Amy Mcguire of the Department of Energy Resources spoke about the SMART program (Solar Massachusetts Renewable Target). "DOER created the Solar Massachusetts Renewable Target (SMART) Program to create a long-term sustainable solar incentive program that promotes cost-effective solar development in the Commonwealth." (Source) When you include the adders for storage, prices for these projects fall even more. So you would save money on your system while increasing your energy resilience in the face of increasingly, unforgiving, weather patterns.
At Breiter Planet we are excited to help homeowners, landowners, and business owners get the most out of their solar plus storage investments. With our headquarters in Boston, we are proud to be in a state with such progressive renewable policy. We take pride in providing energy resilience to our customers. Click here to see what your options are: