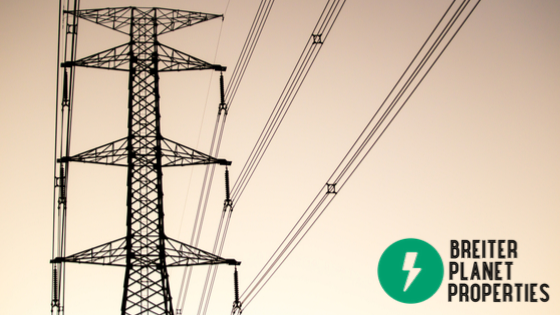 Pacific Gas and Electric, PG&E for short, began shut offs today, leaving at least 500,000 customers across the utility's territory in the dark. High speed winds and dry air, conditions that set off wildfires, are forecasted for this week. PG&E is the largest utility company in California, and is taking preventative measures to avoid catastrophic events like the Camp Fire. That tragic fire, which raged for about two and a half weeks in November of 2018, left 86 people dead and close to 19,000 homes, businesses, and other buildings, destroyed. This horrific fire scorched the entire town of Paradise, CA. It was started by electrical transmission lines owned by PG&E.
Wildfires in California are happening more frequently and becoming more severe. They are being stoked by climate change and the fact that California's landscape is already susceptible to disastrous fires. High speed winds, dry air, and long lasting droughts make California a "tinderbox". A tree or branch falling on an active power line is how some of these deadly fires begin, so PG&E is playing it safe and shutting off power completely in dangerous areas.
Shutting down power is an extreme but necessary measure to avoid more fires. Losing electricity means losing the comforts of daily life, but it can be a lot more serious in some cases. Many people rely on electronic medical devices, some need air conditioning to cool their homes. Also, food in refrigerators will go bad depending on how long the power is down. Some estimates have predicted this shutdown to last up to a week. A week long outage will lead to a very angry customer base and a utility with its hands full. In fact, the PG&E website has been receiving so much traffic that it crashed, causing even more upset bill payers.
One way to solve this problem is to install solar plus storage. If you have a solar generation system on your property with a storage option, you can draw from that source, rather than drawing from the grid. At Breiter Planet Properties we bring energy solutions to landowners, business owners and homeowners alike. By switching to a solar generation system, you will not only decrease your reliance on the utility, you will also actively decrease carbon emissions. Not to mention, your electricity rates will also decrease. It is important that you pair your solar system with a storage option, so that you would be able to access this clean power, even when the utility is undergoing a blackout.