What do all of these corporations have in common? A commitment to renewable energy! As the transition to renewable energy pushes along, some corporations are leading the way.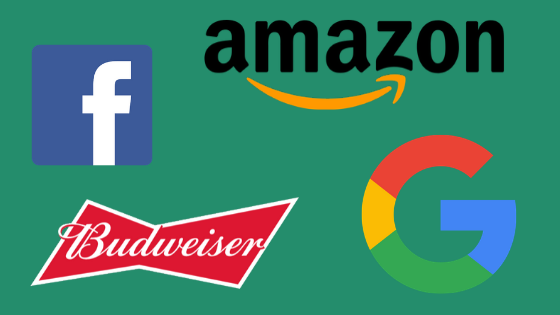 A couple weeks ago, one of the most recognizable brands in the world committed to renewables. McDonalds has pledged to light up their golden arches with wind and solar power. "McDonald's said the renewable energy commitments will generate green energy equivalent to power more than 2,500 McDonald's restaurants." (McDonalds Goes Green) Although their dining options may not include many green delicacies, it is refreshing to know that a corporation as big as McDonalds understands the need to join in on the energy transition.
It is a lot more than meeting sustainability goals and promoting a "green" brand. The economic benefits of switching to renewable energy are more than a significant motivator.
After enjoying a McDonald's burger and fries, you might want something to wash it down. You may consider a classic Budweiser. And you could do so with confidence that your beer was brewed using renewable energy. Anhueser Busch is another corporation that has made a pledge to 100% renewable energy. Their initial target date was 100% by 2025, but Anheuser Busch is ahead of schedule. They are actually on track to meet 100% renewable energy by 2021. While promoting a "green" brand is beneficial, the economics of renewables are driving the decision. "Unsubsidized renewables are beating dirty energy generation on a levelized cost basis." (GreenBiz)
Anheuser Busch is not the only major brewing company using the sunshine and wind to power their operations. If you prefer more of a craft brew, you will be pleased to know that Lagunitas, Sierra Nevada, and New Belgium have also made impressive commitments to renewable energy.
Amazon, Google, and Facebook have all committed to renewables as well. "In 2018, Facebook, Google and Amazon all led the corporate renewables market with a 35.1% share, while the corporate renewables market in total made up 22% of all wind and solar PPAs in the U.S." (UtilityDive)
Breiter Planet Properties works with corporations on a daily basis to provide clean, dependable, and cost competitive energy that reduces their operating costs. As a solar development and investment firm, we finance and own projects long term to supply a predictable cost of energy for 20 plus years.