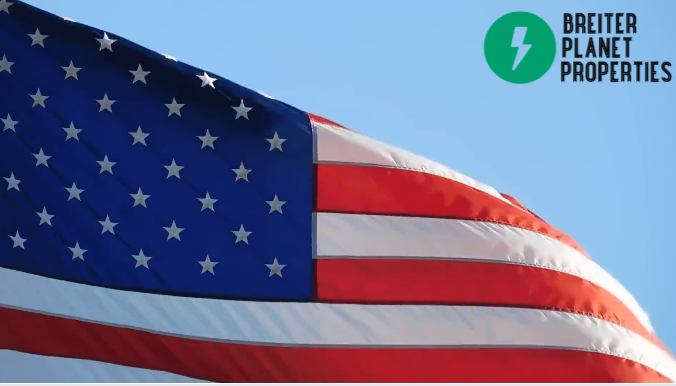 Happy Fourth Of July! On the celebration of the independence of the USA, we thought it would be fitting to share an interview with a company that manufactures solar panels here in America. Mission Solar is a solar energy equipment supplier located in San Antonio Texas.
Solar Power International is a conference where thousands of people in the solar industry come together to talk, learn, and network about all things solar. When we saw Mission Solar's booth, we knew we had to stop and have a quick chat.
Both Mission Solar and Breiter Planet Properties share a goal of strengthening our communities through the power of solar energy. It was great to meet and talk with Tabish Khan, who is a Sales Operations Manager at Mission Solar. He explained the history of and goals of Mission Solar and how they empower their local community.
At Bretier Planet Properties we take pride in empowering communities through the development of solar projects, and are inspired by companies like Mission Solar.
We hope everyone has a safe and fun Fourth of July Weekend spent with family and friends!