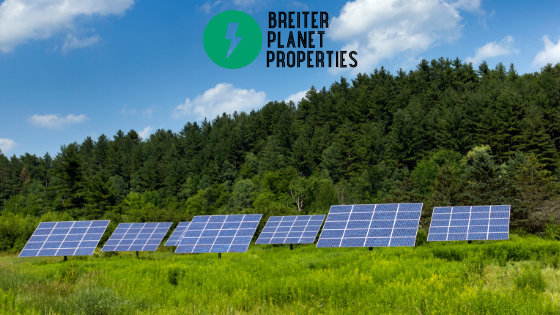 After reading a recent article by Joel Stronberg, we felt the need to respond and provide our feedback to this discussion. Joel's article goes into depth about how some communities are opposing the development of renewable energy projects. In some cases, uncommon alliances are formed between conservationists and politically motivated organizations. This unlikely bond is the result of a common goal of opposing renewable energy project development. Conservationists are genuine in their concern for the natural habitat and species surrounding the possible developments; whereas, political organizations are doing all they can to oppose renewable energy generation. Interestingly enough, most of these political organizations are in business with or support the fossil fuel and coal industries.
The article explains how a utility scale solar developer had a power purchase agreement in place with a University to provide up to half of the University's electrical needs. Sounds amazing, right? To complete the project, however, the solar developer would need to chop down approximately 210 acres of trees. Among these trees, there are 17 "specimen" trees, which are 32 inches in diameter. Ecological disturbances like this one are common problems that developers face. While the goal of the project is to generate clean energy and reduce reliance on carbon emitting fossil fuels, removing 210 acres of forest poses an ecological roadblock. This potential project would also put local birds at the risk of becoming endangered and lead to runoff that would put the tributaries to the local bodies of water at risk. Due to these ecological disturbances, the surrounding community is not on board with the project and now the project is stuck in the permitting process.
From the perspective of the developer, there are not only huge financial benefits, but also substantial environmental benefits. "It is also expected to reduce carbon emissions equivalent to 28 million pounds of coal or planting over 600,000 trees – the amount of carbon sequestered by approximately 30,000 acres of forest." This makes for a net gain of approximately 27,900 acres of forest, so it is easy to see why developers are motivated to get this done.
As renewable energy projects are developed more frequently, it's important that developers work with the communities where these projects are coming to fruition. In essence, most conservationists and environmentalists should be in agreement with renewable energy generation, and for the most part they are; however, when the projects disturb plant and animal life or lower property values, the developers need to take a different approach.
Breiter Planet Properties works closely with communities and neighbors of our solar development projects. We are at the kitchen table throughout the whole process and are able to understand their concerns while making sure the project works for everyone. We believe in getting all stakeholders to the table to ensure we create a project that economically, socially, and environmentally benefits every community we serve.
Solar developers need to improve their community engagement. If the developer had taken the time to discuss the project with the community and local residents, they may not have encountered such a predicament. They would have identified the issue at the beginning of the process, and maybe chosen a different plot of land for the development that would be acceptable to the community.
There certainly are financial benefits to the introduction of a renewable energy project, as well as, environmental benefits. It is our duty, as project developers, to listen to the community and work with them throughout this process, ensuring that they are on board and that they are part of the development process, rather than just being along for the ride.